Great War Memorial to men from Machen (Wales)
The memorial was dedicated on 21 February 1921 by Lord Tredegar and Rev A.Picton. Reverand Picton was awarded the Milatary Cross. during WW1.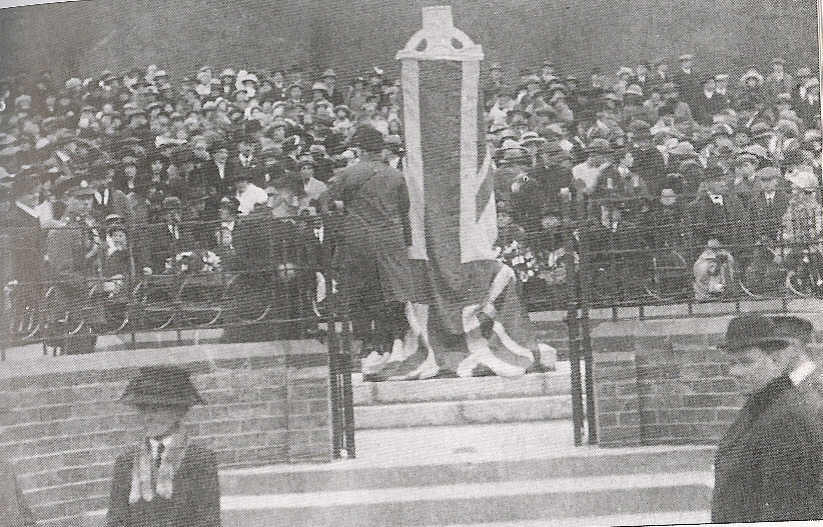 The Men who Died and are Commemorated on the Cenotaph
The menu to the left lists those from Machen who died during the First World War and are commemorated on the Memorial in the village. To find out more about each person, click on his name. In addition to those listed on the Machen Memorial, the various records, Church Rolls of Honour, Soldiers Died etc., mention others who have obvious links with Machen who are not commemorated on the village Memorial. These are listed here.
.